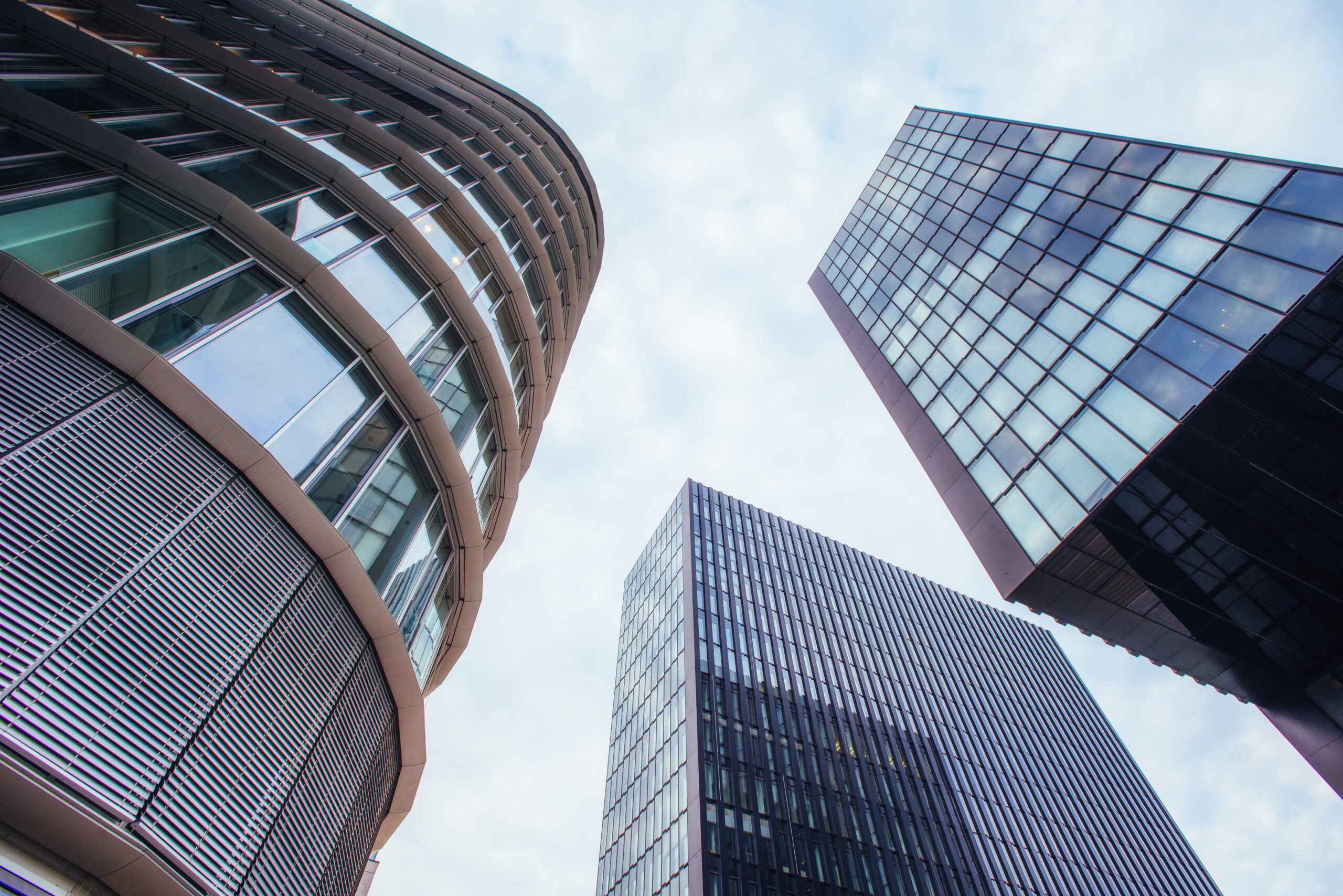 DEFENDER INTERNATIONAL W.L.L
Founded in 1999, stands for the design, supply and execution for the entirely of core business the field for Structural Glazing, Aluminum Composite Panel Cladding, Glass Glazing, Total interiors glass/ACP, spider fitting, Patch fitting, Automatic door system, High quality locking technology, Fiberglass roofing systems, is embraced by the total solutions.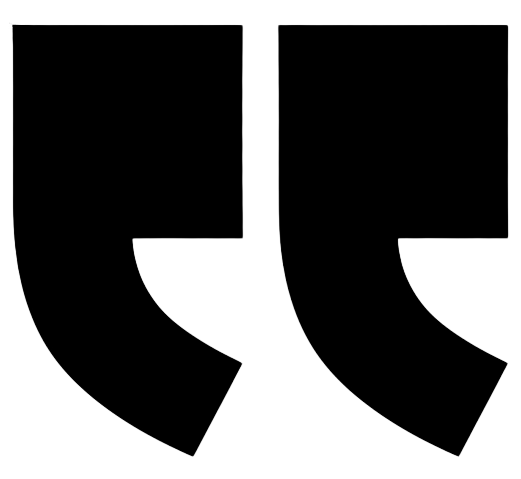 We the management of DEFENDER INTERNATIONAL W.L.L is committed to provide good services to our customers with highest quality, on time execution and end to end maintenance back up of Building services with a focused to customers satisfaction.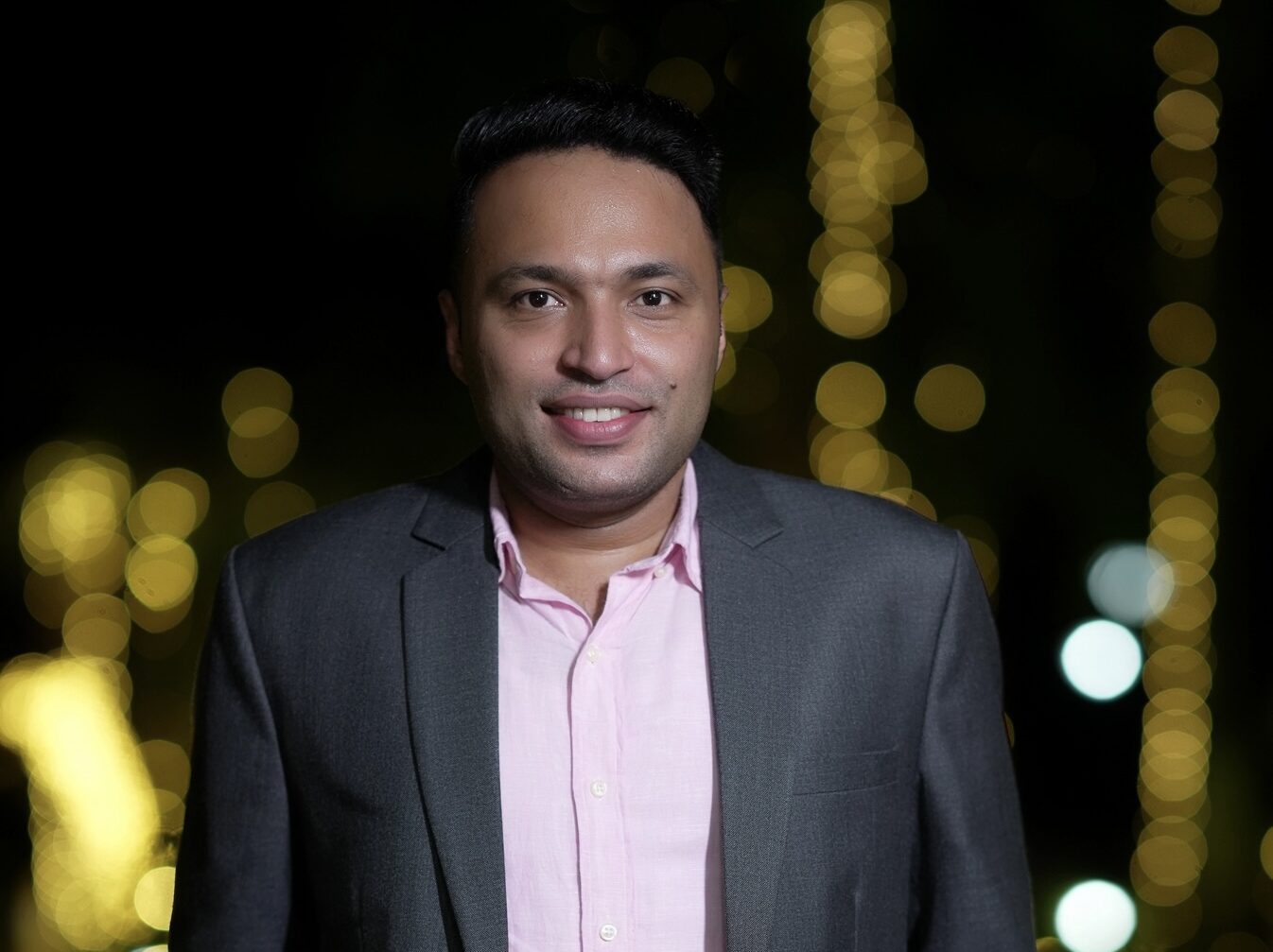 We Shall Achieve this by :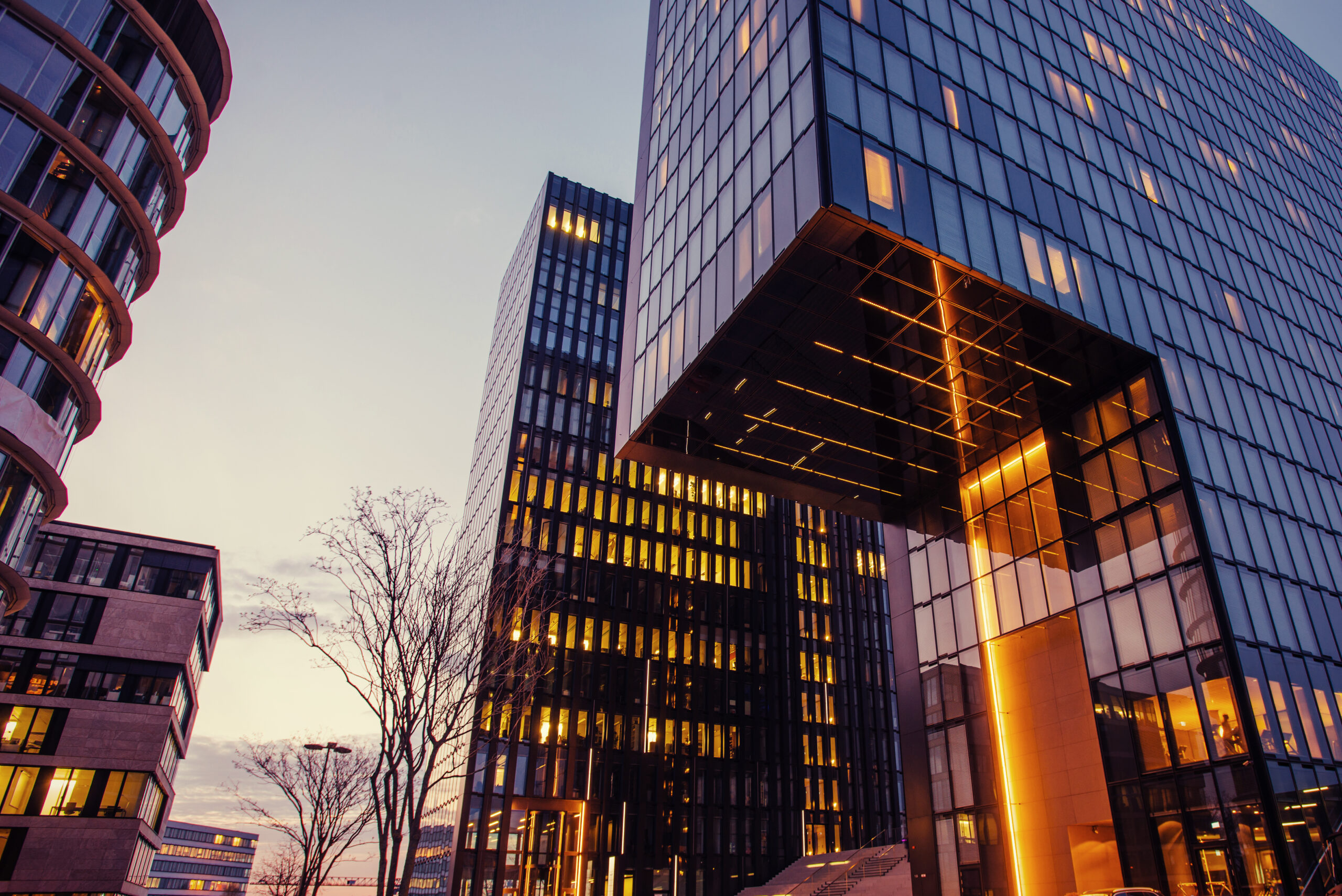 To provide high quality products that combine performance with value pricing and successful relationship with our customers and suppliers performing periodic reviews of the marketplace to improve our offerings.
To ensure and provide perfection beyond expectations.
| Sl.no | Project Name | Type | Status |
| --- | --- | --- | --- |
| 1 | WOQOD PETROL STATION - Abu Nakhla Doha, Qatar | ACP Cladding, Glazing & Automatic Doors Works | Completed |
| 2 | WOQOD PETROL STATION - Wakra Doha, Qatar | ACP Cladding, Glazing & Automatic Doors Works | Completed |
| 3 | WOQOD FAHAS Shahaniya - Doha, Qatar | ACP Cladding, Glazing & Automatic Doors Works | Completed |
| 4 | B+G+M+5 Building Montazah - Doha, Qatar | ACP Cladding & Curtain Wall Works | Completed |
| 5 | Laisun Development New Industrial Area Doha, Qatar | ACP Cladding, Glass & Automatic Doors Works | Completed |
| 6 | HAMAD INTERNATIONAL AIRPORT | Stainless Steel Works | Completed |
| 7 | QATAR FINANCE CENTRE – West Bay | Maintenance Works | Completed |
| 8 | WESAYA TOWER Al Saad - Doha, Qatar | Glass Works | Completed |
| 9 | AL DHAR EXCHANGE Ezdan Mall & Tower Mall - Doha, Qatar | ACP Cladding, Glass & Stainless-Steel Works | Completed |
| 10 | LULU MALL Al Messilla - Doha, Qatar | ACP Cladding & Glass Canopy Works | Completed |
| 11 | AL KHOR COMMUNITY Al Khor - Doha, Qatar | Fire Rated Doors | Completed |
| 12 | AL ALAWI TOWER - Doha, Qatar | Maintenance Works | Completed |
| 13 | FALCON TOWER West Bay - Doha, Qatar | Cat Walk & Stainless Steel Works | Completed |
| 14 | HYATT RESIDENCE West Bay | Maintenance Works | Completed |
| 15 | DOHA BANK West Bay - Doha, Qatar | Glass Works | Completed |
| 16 | QATAR FOUNDATION | Aluminium, Glass Glazing, Glass & Automatic Doors Works | Completed |
| 17 | TODAYS FASHION - Opp: Qatar Airways Building Doha, Qatar | ACP Cladding, Glass Glazing, Steel Fabrication | Completed |
| 18 | CNAQ Dafna - Doha-Qatar | ACP Cladding & Glass Works | Completed |
| 19 | QATAR AIRWAY RESIDENCE BUILDING Al Jadeeda - Doha -Qatar | Annual Maintenance Contract Fire Fighting Systems | Completed |
| 20 | ANGLICAN CHURCHBUILDING Abu Hamour - Doha -Qatar | Fire Fighting & Fire Alarm | Completed |
| 21 | PALM TOWER West Bay Doha - Qatar | ACP Cladding & Glass Glazing | Completed |
| 22 | AL DANA TOWER West Bay - Doha – Qatar | ACP Cladding & Glass Glazing | Completed |
| 23 | THE RESIDENCE TOWER West Bay - Doha – Qatar | ACP Cladding & Glass Glazing | Completed |
| 24 | AAMAL TOWER West Bay - Doha – Qatar | ACP Cladding & Glass Glazing | Completed |
| 25 | AL AREEN TOWER West bay - Doha – Qatar | ACP Cladding & Glass Glazing | Completed |
| 26 | AL JAZZI TOWER West bay - Doha – Qatar | ACP Cladding & Glass Glazing | Completed |
| 27 | HOB BUILDING West bay - Doha – Qatar | ACP Cladding & Glass Glazing | Completed |
| 28 | TORNADO TOWER West bay - Doha – Qatar | ACP Cladding & Glass Glazing-Maintenance | Completed |
| 29 | TRANSFIELD MANNAI Educational Council Tower - Doha-Qatar | ACP Cladding & Glass Glazing | Completed |
| 30 | LAND MARK SHOPPING MALL Gharafa - Doha – Qatar | ACP Cladding & Glass Glazing | Completed |
| 31 | QATAR BIG MART SHOPPING MALL Muaither, Doha – Qatar | ACP Cladding & Glass Glazing | Completed |
| 32 | QATAR SHOPPING COMPLEX Rayyan, Doha-Qatar | ACP Cladding & Glass Glazing | Completed |
| 33 | HYLAND HYPER MARKET Industrial Area - Doha- Qatar | ACP Cladding & Glass Glazing | Completed |
| 34 | LOGIC INTERNATIONAL HYPER MARKET Shamal - Doha-Qatar | ACP Cladding & Glass Glazing | Completed |
| 35 | AUDI CAR SHOWROOM Industrial Area - Doha - Qatar | ACP Cladding & Glass Glazing | Completed |
| 36 | AL RAWABI HYPERMARKET Rayyan, Doha-Qatar | ACP Cladding & Glass Glazing | Completed |
| 37 | Doha Cool - Doha-Qatar | ACP Cladding & Glass Glazing | Completed |
| 38 | COMO-FRENCH SCHOOL Pearl Qatar - Doha – Qatar | ACP Cladding & Glass Glazing | Completed |
| 39 | RUMAILAH HOSPITAL - Doha-Qatar | ACP Cladding & Glass Glazing | Completed |
| 40 | HAYTH PLAZA SHOPPING MALL - Doha-Qatar | ACP Cladding & Glass Glazing | Completed |
| 41 | LOYDENCE ACADEMY BRITISH SCHOOL - Doha-Qatar | Fire Fighting & Fire Alarm | Completed |
| 42 | PHOENIX INTERNATIONAL - Salwa Road, Doha-Qatar | ACP Cladding & Glass Glazing | Completed |
| 43 | WHITE ROSE HYPER MARKET Industrial Area Doha-Qatar | ACP Cladding & Glass Glazing | Completed |
| 44 | GRAND HYPER MARKET Bin Omran Doha-Qatar | ACP Cladding & Glass Glazing | Completed |
| 45 | MARS SHOPPING CENTRE Rayyan, Doha-Qatar | ACP Cladding & Glass Glazing | Completed |
| 46 | GLOREX TRADING & CONCTRATING Industrial Area Doha-Qatar | ACP Cladding & Glass Glazing | Completed |
| 47 | AL JAZEERA -NETWORK Bin-Omran, Doha-Qatar | ACP Cladding | Completed |
| 48 | QATAR PETROLEUM CNG PUMP New Industrial Area Doha-Qatar | ACP Cladding | Completed |
| 49 | DOPET – WARE HOUSE New Industrtrial Area | ACP Cladding | Completed |
| 50 | WAKRA OFFICE BUILDING Wakra-Doha-Qatar | ACP Cladding | Completed |
| 51 | Kahrama Office, West Bay, Doha, Qatar | ACP Cladding | Completed |
| 52 | TASGHEEL (Iskan Group for Trad & Contracting) New Industrial Area Doha, Qatar | ACP Cladding & Glass Glazing | Completed |
| 53 | AL SADD MALL - Doha, Qatar | Fire-Rated Doors, Bend Glass, Automatic Doors, Stainless Steel Works | Completed |
| 54 | CNG FUEL STATION - DOPET | ACP Cladding Works | Completed |
| 55 | WOQOD PETROL STATION - New Slata Doha, Qatar | ACP Cladding & Glass Glazing Works | Completed |
| 56 | WOQOD PETROL STATION Al Thumama Doha, Qatar | ACP Cladding & Glass Glazing Works | Completed |
| 57 | LABOUR CAMP Shahaniya Doha, Qatar | ACP Cladding Works | Completed |
| 58 | BEVERLY HILLS TOWER - Al Saad Doha, Qatar | Glass Works | Completed |
| 59 | UNITED FACTORY FOR PREFORM & PACKING Industrial Area Doha, Qatar | ACP Cladding, Curtain Wall & Canopy Works | Completed |
| 60 | BEEMA INSURANCE STORE DOHA DEVELOPMENT CO TATWEER Industrial Area Doha, Qatar | ACP Cladding Works | Completed |
| 61 | AJYAD CONSTRUCTION & DECORATION Industrial Area Doha, Qatar | ACP Cladding Works | Completed |
| 62 | DINAR FACTORY PROJECTS Dinanir Real Estates & Cont. Co. Doha, Qatar | ACP Cladding & Alum. Works | Completed |
| 63 | WOQOD PETROL STATION North University Doha, Qatar | ACP Cladding & Glass Glazing Works | Completed |
| 64 | HILTON GARDEN INN HOTEL Doha, Qatar | Curtain wall & Aluminium works | Completed |
| 65 | ASHGHAL – AL NAKKEEL TOWER Al Moayyed Air Conditioning Doha – Qatar | ACP Cladding & Glass work | Completed |
| 66 | INOX FACTORY – Industrial Area DOMOPAN | ACP Cladding Works | Completed |
| 67 | QATAR GAS -PALM TOWER Al Mirqab | Facade Works | Completed |
| 68 | WOQOD PETROL STATION WAJBA - 3 Doha, Qatar | ACP Cladding Works | Completed |
| 69 | MODIFIED RAFALE PLASTIC MANUFACTURING (AL EMADI) New Industrial Area Doha – Qatar | ACP Cladding & Aluminium works | On Going |
| 70 | OFFICE BUILDING MAG OEN TRADING New Industrial Area | ACP Cladding Works | On Going |
| 71 | PLASTIC FABRICS FACTORY Al Sultan Group for Trad. & Contracting New Industrial Area | ACP Cladding works | On Going |
| 72 | LABORATORY BUILDING Al Sultan Group for Trad. & Contracting New Industrial Area | ACP Cladding works | On Going |
| 73 | AL WAAB PETROL STATION Tesla Trading & Contracting | ACP Cladding works | On Going |
| 74 | AL MEERA Alida Global Muaither | ACP Cladding works | On Going |
| 75 | QPD PROJECTS Medgulf Construction Doha – Qatar | ACP Cladding works | On Going |
| 76 | CHEESE FACTORY MJK New Industrial Area | ACP Cladding & Glass works | On Going |
| 77 | FACTORY BUILDING Samarah Agance Contracting Messeied | ACP Cladding works | On Going |
| 78 | AL DANA TOWER - Doha, Qatar | Maintenance Works | On Going |
| 79 | THE RESIDENCE TOWER Doha, Qatar | Maintenance Works | On Going |
| Sl.no | List of Major Suppliers | Type of Materials |
| --- | --- | --- |
| 1 | DANUBE BUILDING MATERIALS DOHA – QATAR | ALUMINIUM COMPOSITE PANEL |
| 2 | ALUBOND QATAR DOHA -QATAR | ALUMINIUM COMPOSITE PANEL |
| 3 | QNAP DOHA - QATAR | ALUMINIUM COMPOSITE PANEL |
| 4 | DESERTLINE GLASS DOHA – QATAR | GLASS & FITTINGS |
| 5 | AL KHAMEES GLASS FACTORY DOHA - QATAR | GLASS & FITTINGS |
| 6 | TECHNICAL GLASS DOHA - QATAR | GLASS & FITTINGS |
| 7 | RIDER GLASS DOHA - QATAR | GLASS & FITTINGS |
| 8 | BRITISH ALUMINIUM DOHA – QATAR | ALUMINIUM PROFILES & ACCESSORIES |
| 9 | AL JAZEERA ALUMINIUM & STEEL CO. DOHA - QATAR | ALUMINIUM PROFILES & ACCESSORIES |
| 10 | QATAR STEEL INDUSTRIAL FACTORY DOHA - QATAR | STEEL PROFILES |
| 11 | AL ANDULUS DOHA – QATAR | STEEL PROFILES |
| 12 | AL AHMADI STEEL TRADINNG DOHA - QATAR | STEEL PROFILES |
| 13 | GULF ALUMINIUM CO.W.L.L DOHA - QATAR | COATING WORKS |
| 14 | TECHNO FIRE DOHA - QATAR | FIRE FIGHTING SYSTEMS |
| 15 | AL QATARIA FOR IND.STEEL W.L.L DOHA - QATAR | STEEL PROFILES |
| 16 | APPOLO ENTERPRISES DOHA - QATAR | SCFFOLDING MATERIALS |
| Sl.no | CUSTOMER NAME | TYPE OF MAINTENANCE |
| --- | --- | --- |
| 1 | WOQOD | ALUMINIUM COMPOSITE PANEL & GLASS GLAZING |
| 2 | AL ASMAKH FACILITIES MANAGEMENT | ALUMINIUM COMPOSITE PANEL & GLASS GLAZING |
| 3 | ASHGAL | GANTRY WORKS |
| 4 | QATAR FOUNDATION | ALUMINIUM COMPOSITE PANEL & GLASS GLAZING |
| 5 | QATAR INSURANCE COMPANY | ALUMINIUM COMPOSITE PANEL & GLASS GLAZING |
| 6 | QATAR FINACE CENTRE | ALUMINIUM COMPOSITE PANEL & GLASS GLAZING |
| 7 | QATAR RAIL | ACP CLADDING WORKS |
| 8 | EMCO | ALUMINIUM COMPOSITE PANEL & GLASS GLAZING |
| 9 | DOPET | ALUMINIUM COMPOSITE PANEL & GLASS GLAZING |
| 10 | INTERNATIONAL TRADE & DEVELOPMENT | ALUMINIUM COMPOSITE PANEL & GLASS GLAZING |
| 11 | MEDGULF CONSTRUCTION | ACP CLADDING & GLASS GLAZING |
| 12 | AL BADIYA TRADING & CONTRACTING CO. | ANNUAL MAINTENANCE CONTRACT |
| 13 | AL FAISAL HOLDINGS | ALUMINIUM COMPOSITE PANEL & GLASS GLAZING |
| 14 | AL RAWABI GROUP OF COMPANIES W.L.L | ALUMINIUM COMPOSITE PANEL & GLASS GLAZING |
| 15 | MMG | MAINTENANCE CONTRACT |
| 16 | MALASIAN AIRLINES FECILITIES | MAINTENANCE CONTRACT |
| 17 | AL MIRQAB FACILITIES MANAGEMENT | MAINTENANCE CONTRACT |